When Minnesotans are talking about pike, they almost invariably mean northern pike. The three pickerel species (chain, grass, and redfin), though also members of the pike family, are smaller than the northern pike. Of the three, only the chain pickerel is an important game fish (NY State Department of Environmental Conservation, 2014). None of the pickerel species is native to Minnesota.

Minnesota's most widespread game fish, northern pike are found in most of our state's lakes and rivers. Though disliked by bass and walleye anglers for their nasty habit of cutting lines with their sharp teeth, the northern is a popular gamefish because of its size and willingness to bite. The Minnesota state record for northern pike is 45 pounds, 12 ounces (MN DNR, 2014). However, the typical Minnesota pike is two or three pounds (MN DNR, 2014). The fish pictured below, which was caught near Saint Cloud, MN, was 37 inches long and weighed about 14 pounds. It was released immediately after being photographed. Though northern pike are quite bony, they are good eating if prepared correctly. Learn the proper way to fillet your next pike.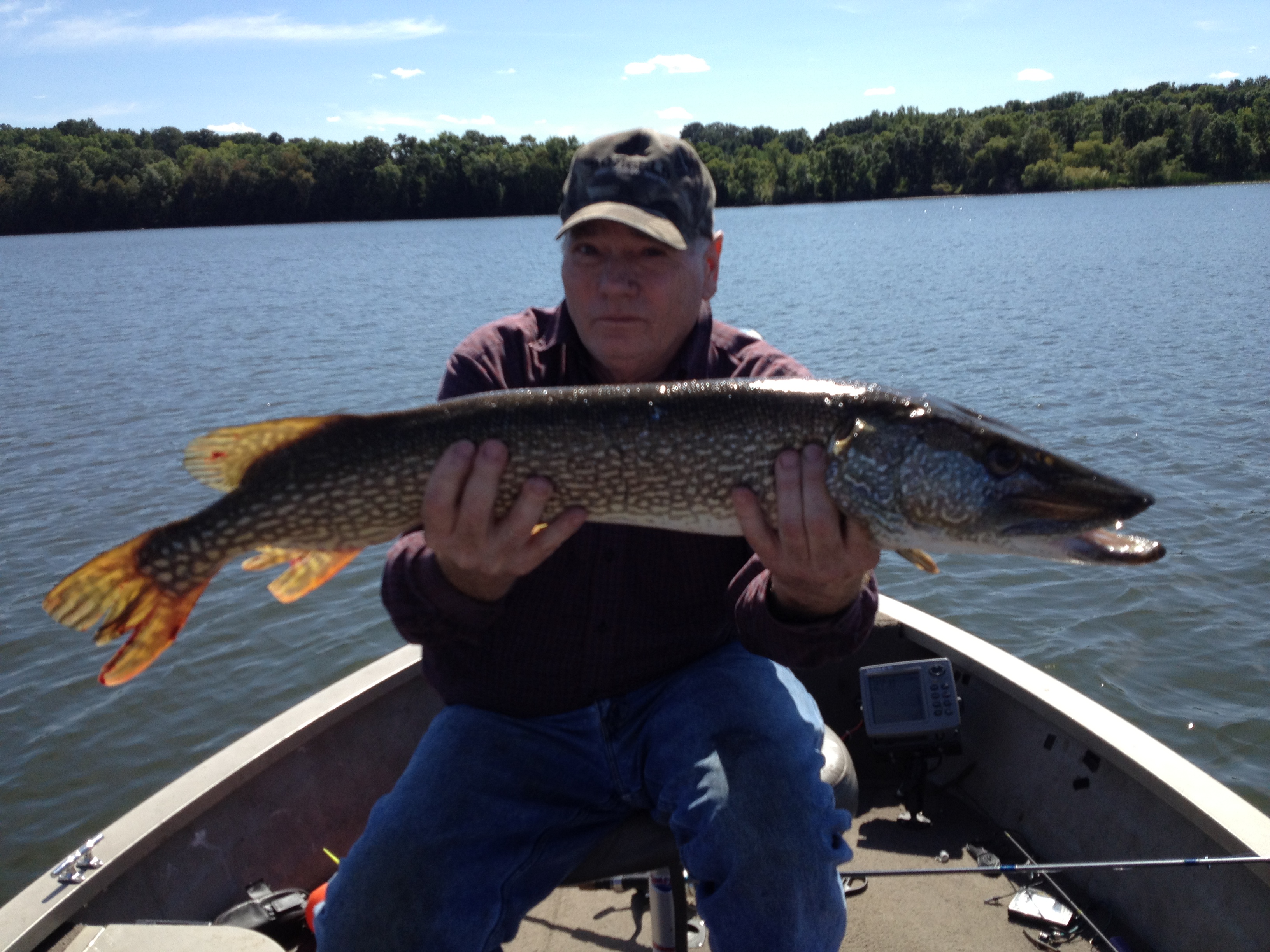 Return to the quiz

Photos courtesy of Jay T. Hatch, Natural History of Minnesota Fishes. Reprinted with permission.
Background courtesy of Fishy Gifs