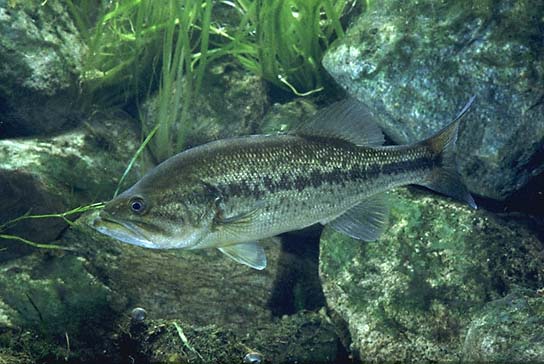 The largemouth bass, pictured above, is perhaps Minnesota's second most sought-after species, taking a backseat only to the walleye. Similar in appearance to the smallmouth bass, the surest way to tell the two apart is by closely looking at the closed mouth. If the upper jaw extends past the eye, the fish is a largemouth. If the jaw stops in the middle of the eye, it is a smallmouth. The fish pictured below was 21-inches long and weighed 5 pounds, 3 ounces. It was released immediately after being photographed. The Minnesota state record largemouth bass, caught in 2005, weighed 8 pounds, 15 ounces, and the state record smallmouth weighed 8 pounds, 0 ounces (Minnesota DNR, 2014) .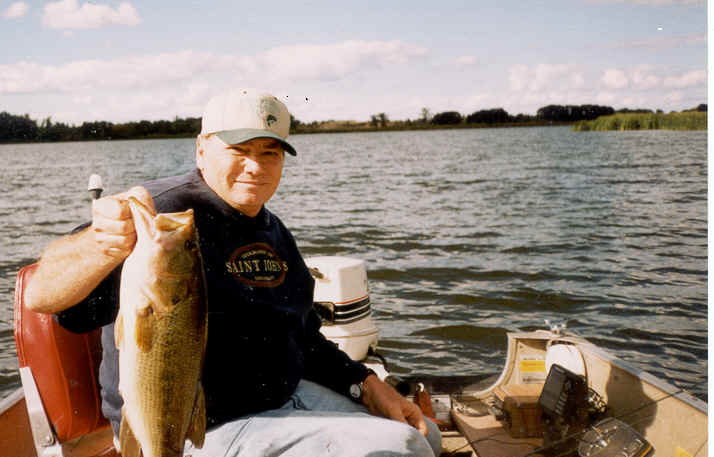 Photos courtesy of Jay T. Hatch, Natural History of Minnesota Fishes. Reprinted with permission.
Photo courtesy of Gary Becker, Midstate Fishing League .