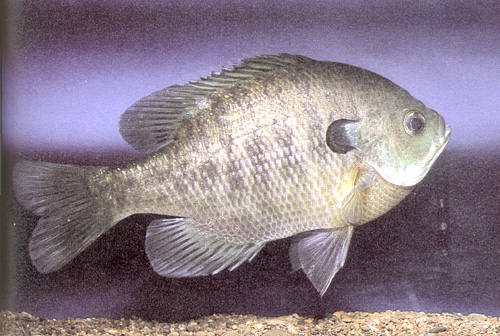 The bluegill sunfish, pictured above, is the most popular species in the sunfish genus, Lepomis. Though also the largest of the Minnesota species in this genus, only a small percentage of the bluegills in our state exceed 8 inches in length. According to the Minnesota DNR (2014), this species is present in about 65 percent of Minnesota's lakes.
The three other species pictured below, also from the genus Lepomis, are (from left to right) the longear, pumpkinseed, and green sunfish. Though all three are found in Minnesota, only the pumpkinseed is considered an important species for Minnesota anglers.

Click here to return to the quiz
Image by Konrad Schmidt, Natural History of Minnesota Fishes. Reprinted with permission.